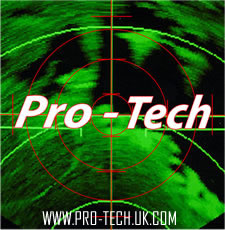 Pro-Tech Security Solutions Ltd are the UK's leading manufacturer and supplier of high quality surveillance and spy equipment. Our product range include spy cameras, spy phones, tracking devices, GSM listening devices, bug detectors, telephone recorders to name a few. Here on our store catalogue you will find a comprehensive range of our products with loads of helpful content like videos and PDF catalogues to help you determine which device is best for you.
As a manufacturer we pride ourselves on being innovative and therefore provide only real devices, which actually work and are practical, to help solve your problem. We offer a customisation service where we will create a product for you which will meet your exact requirements so you do not have to comprimise on your needs.
Our new London (UK) showroom, situated outside the Congestion Zone, houses our full product range and is open to the public for collections, demonstrations or advice. Please note our showroom is currently open by appointment to ensure your privacy during your visit. Our friendly staff are here to assist in any way possible in order to assure we provide you with a solution!