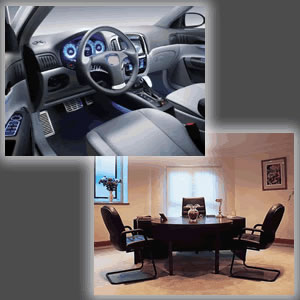 Do you feel your office, home or vehicle is bugged?? If so then we can help!!

Pro-Tech Security Solutions Ltd utilises a comprehensive suite of equipment that protect and safeguard the most valuable of everyone's assets - information and knowledge. With many years experience, within the world of counter surveillance and surveillance, Pro-Tech Security Solutions Ltd is convinced that individuals and companies must take these threats seriously and that critical information defence measures must be incorporated into all present and future personal and business security strategies.

When carrying out an Electronic Sweep we utilise a wide range of effective equipment which will ensure that you are protected, and safeguarded, from those who wish to gain unauthorised access to your knowledge, information, ideas and confidential communications.

Electronic Sweeps, also known as a debugging service, involves the detailed inspection of meeting rooms, offices, boardrooms and private residences to ensure that no listening, camera, computer-hacking or telephone bugging devices have been deployed. Company, and private, vehicles are also 'swept' as they too are subject to the threat from covert surveillance and bugging.
See our dedicated Counter Surveillance site for further details;
Don't delay give yourself peace of mind get your premises checked, contact us for further info!!